Event Registration
Birding Excursion: Sonoita Grasslands & Vineyards
Event Registration is closed.
Trip Policies
Deposit Policy: A deposit is due at the time of registration for our trips. A deposit is the only thing that guarantees your place on the trip.
Payment Policy: Payment in full is required 90 days prior to the trip departure date for any trip involving flights; and 30 days prior to the trip departure date for van-based trips.
Cancellation Policy: In the event a participant needs to cancel a reservation, the following policies will apply:
90 days or more prior to trip departure date, deposit is refunded, minus an administrative fee equal to 25% of trip deposit.
Less than 90 days / more than 60 days prior to trip departure date, 50% of deposit is refunded.
Less than 60 days prior to trip departure date, no refunds will be given.
If for any reason, Tucson Audubon Society cancels a trip, prior to its start, full refunds will be given to all participants. In the event the trip is cancelled while underway due to unforeseen circumstances not within the control of Tucson Audubon Society, no refund will be issued. We strongly recommend the purchase of trip insurance and trip cancellation insurance to protect yourself from unforeseen circumstances.
Tour Date and Trip Leaders Changes Disclaimer Leaders and schedules are determined up to a year in advance of our tours. In the event that we have a change in a trip's dates or leaders, we reserve the right to do so, and will strive to inform participants as early in the process as possible. Additional leaders will be added to tours according to the group size and will be specified in the tour itinerary. We also reserve the right to cancel any trip for which there are insufficient reservations.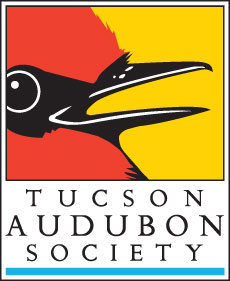 Tucson Audubon Society
300 E University Blvd. #120 Tucson, AZ 85705
Mason Center
3835 W Hardy Rd.
Tucson, AZ 85742
Paton Center for Hummingbirds
477 Pennsylvania Ave.
Patagonia, AZ 85624
520 415-6447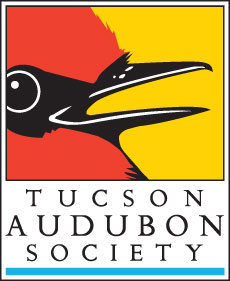 Tucson Audubon Society
300 E University Blvd. #120
Tucson, AZ 85705
Mason Center
3835 W Hardy Rd.
Tucson, AZ 85742
Paton Center for Hummingbirds
477 Pennsylvania Ave.
Patagonia, AZ 85624
520 415-6447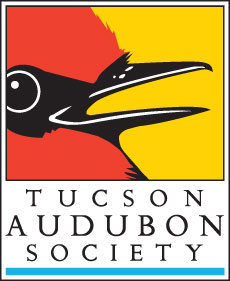 Tucson Audubon Society
300 E University Blvd. #120
Tucson, AZ 85705
Mason Center
3835 W Hardy Rd.
Tucson, AZ 85742
Paton Center for Hummingbirds
477 Pennsylvania Ave.
Patagonia, AZ 85624
520 415-6447